News
Conference in Toulouse : Space and Diving
After the huge success of the conference in Cannes.


A repeat has been organised by Fréderic Falzon and Thales Alenia Space in Toulouse.
The 17th of May 2018 at 4:30pm
Conference by Jean Claude Le Péchon,
with the participation of André Laban, Yves Omer and Franck Machu.



See the flyer for more info.




Stolen gear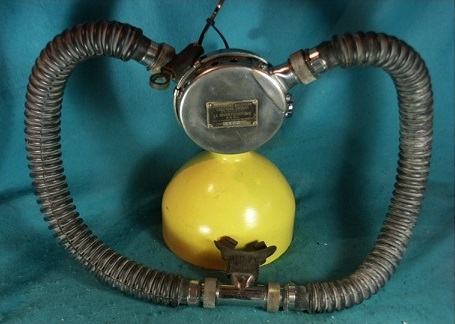 Au cours de la séance de démontage du stand HDS France le lundi 9 janvier 2017 au Salon de la Plongée porte de Versailles de PARIS, il a été dérobé une mallette contenant le matériel suivant :
1 détendeur COUSTEAU-GAGNAN CG45 n° série : 1460
1 appareil photo NIKONOS III n° série : 3152268 avec objectif Berthiot 28mm n° série 151482 et 35mm n°série : 467747
Plainte contre X a été déposée par HDS France auprès des autorités compétentes. Si vous êtes contacté pour achat n'hésitez pas à en faire part à Jean Grépinet pour transmission aux services compétents. N'oubliez pas que toute personne achetant ce matériel peut être accusée de recel de produits volés. Contacter : grepinet.jean@orange.fr
Merci d'avance de votre aide Jean Grepinet
Franck MACHU's book: Frédéric Dumas, Fils de Poséidon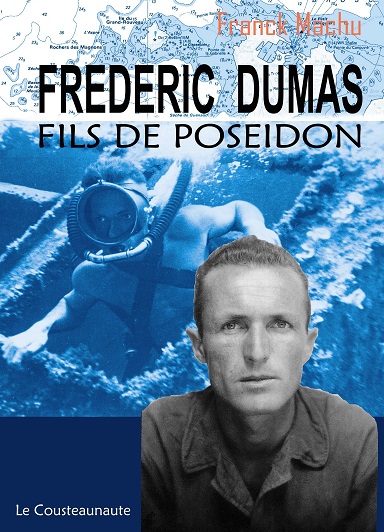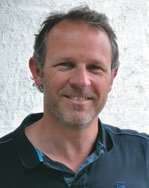 Frédéric Dumas biography to be published at the end of 2016, under the title « Frédéric Dumas Fils de Poséidon ».
If you wish to be informed of the publication of this book, please email to this address now : cousteaunaute@orange.fr

More info coming soon...
Frogman Museum
FrogmanMuseum shows old diving gear from many contributors :

Nicolas Boichot, Patrick Ponot, Michel Rua, Gérard Loridon, Gilbert Jean, Collection Jacqueline, Perrimond -Thibaut, Document Marine Nationale, Dave, Scaph 50, Philippe Damon, Pierre-Yves Le Bigot, Claus Mayer, David Dekker, Fond "Alfred Coste", Nicolas Schreyer, Comex Pro, Bob Johnson, Mike Carson, Gary Harris, Ed Fogderud, David Dekker, Kees de Jonge, Erik Aarts, G2000SS, INC Les Gorski, Florence Prudhomme, Christian Gastaldi, JC Martin, Bruno et Didier d'Aquaplongée, Musée du Scaphandre à l'Espalion, Jeremy Braughton, Didier Hannaert, Jan de Groot of NAUTIEK Holland, Yoram Neri, Alain Martinot, Don Russel and Adrian, Patrick G. et Franck G, Alexandre Clifford, Marc Malvy, Jerome Cellard, Jason Williams, Robert Jamard and Michel Degioanni.
---
Contacts
Please fell free to contribute to the web site. Just send me your pictures and tell me the copyrights you would like to see for your contribution.
Enjoy,
Dominique Breheret frogmanmuseum@free.fr
---
Links
http://www.museeduscaphandre.com
Web site about the Diving Museum in Espalion.
http://www.pieds-lourds.com/
The best web site about hard hat (only in French).
http://www.divingheritage.com/
Diving Heritage is the number one site about hard hat and modern diving.
http://www.offshorediver.com/
Offshore Diver site has a very nice section about modern helmets.
http://www.frogmanmuseum.com/
FrogmanMuseum, le materiel de plongée que nos anciens utilisaients : casques, dédendeurs, appareils photos, livres, et ainsi de suite (En Francais ou en Anglais)
http://www.divinghelmet.nl/
Davis Dekker's web site about old diving gear used in Holland, with a section with objects to buy
http://mediatheque.citedelamer.com
The Médiathèque de La Cité de la Mer has more than 2 300 book references in French and English, magazins, videos, DVD and CDROM about the underwater world, it also has some articles that can be directly accesses on the wed site.
http://www.helmetsofthedeep.com
Helmets of The Deep, web site of Leon Lyons who has one of the biggest collection in the world, and is also very famous for its books Helmets of the Deep (a must have)
http://brocante-du-plongeur.monsite.wanadoo.fr
Brocante du plongeur : collection of old scuba gear
http://www.foca-collection.fr/
Site of Gilles Delahaye about the FOCA cameras and with a very good section on underwater housings: Tarazan et Focascaph
http://plongeedansleslivres.site.voila.fr/
http://oumfminentomedeux.site.voila.fr/

http://subaquatimbres.site.voila.fr/
http://subaquatimbres2.site.voila.fr/

The web sites of Michel Rua aka "Oumfminen" about books and stamps.

http://monsite.wanadoo.fr/scaphandrier


http://monsite.wanadoo.fr/scaphcinquante
http://monsite.wanadoo.fr/scaphandrierlivre

Sites of Gérard Loridon, one of them being for Scaph 50.

http://www.travaux-sous-marins.com
L'Annuaire de la Plongée Pro et l'Annuaire de la plongée "VAC Editions"
http://www.proteksea.com/
Livres, photos, collection, multimédia, Licence, ..."
http://www.thehds.com/
The Historical Diving Society
Historical Diving Society USA
http://www.hdsseap.org
Diving Historical Society Australia and S.E. Asia
http://www.hdscanada.org
Historical Diving Society Canada
http://www.dykkehistorisk.dk
Dykkehistorisk Selskab
http://www.hdsitalia.com
The Historical Diving Society Italia
http://www.hds-poland.org/
Historical Diving Socialy Polska