Joseph Scauda, of Neapolitan origin, manufactures scuba equipment in Marseilles since 1898.
He mainly manufactured 12-bolt helmets with large portholes and without protective grilles, as well as a helmet 3 bolts much rarer. There was a complete catalog with pumps, knives, boots, lamps, etc.
Helmets usually have no name plate and no serial number.
His workshop was in the "vieux port" of Marseille on the quay de Rive Neuve, till the end of 60's.
Boots
Low version of the Scauda boots, marked JS under the bronze sole.
---
Leather on this pair has been replaced.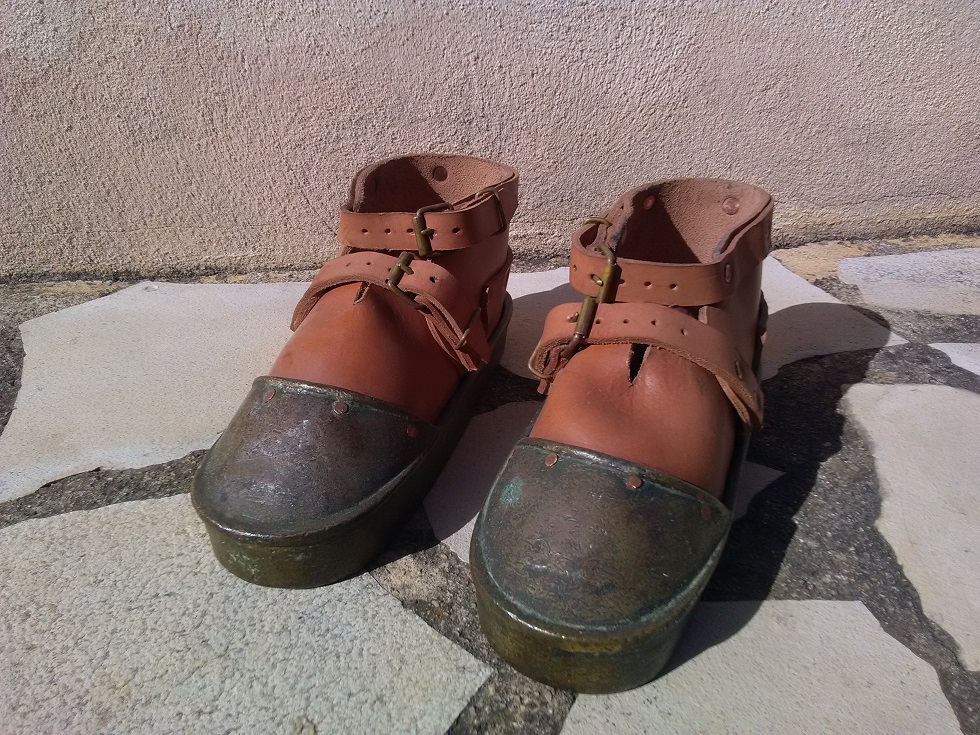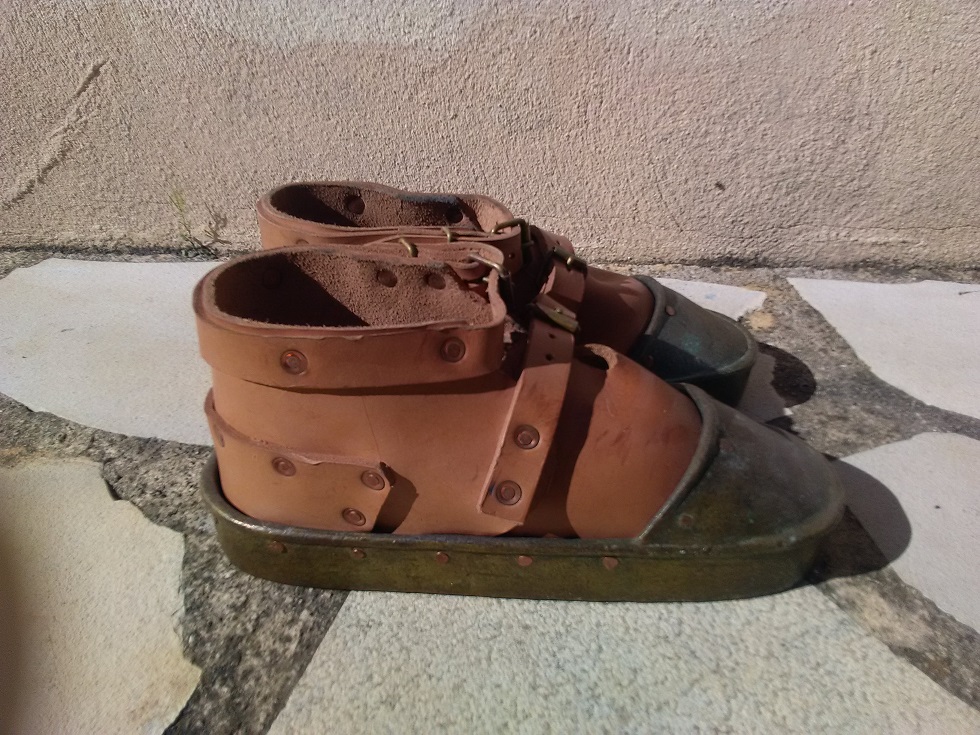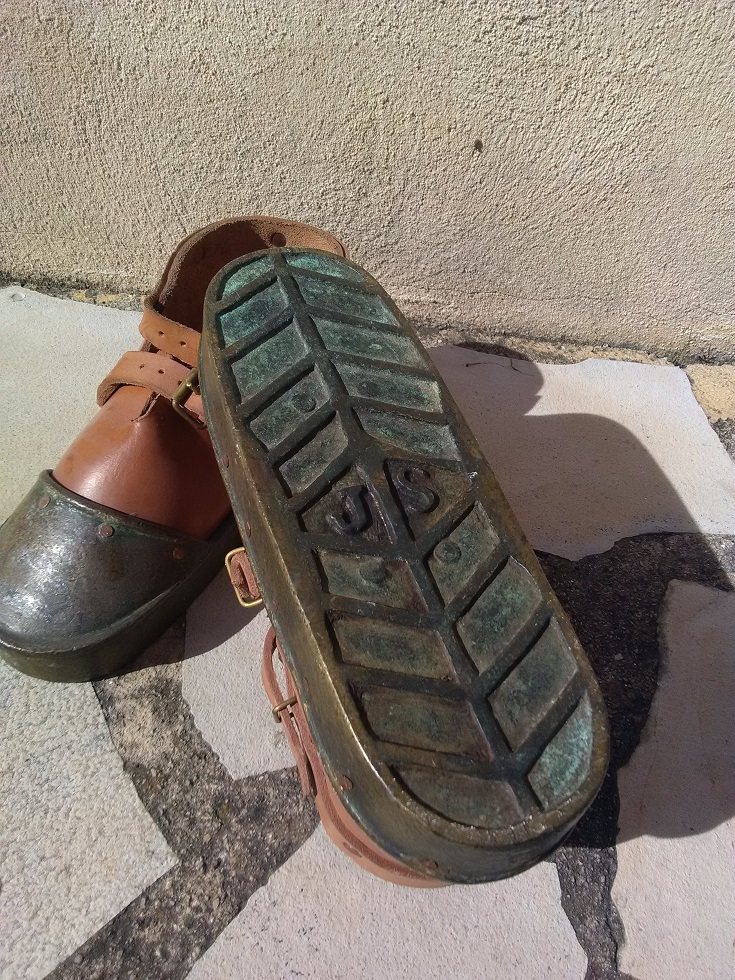 ©copyrights for this object are held by Dominique Breheret
Weight
Front and back weights from Scauda.
---
This pair has no hook.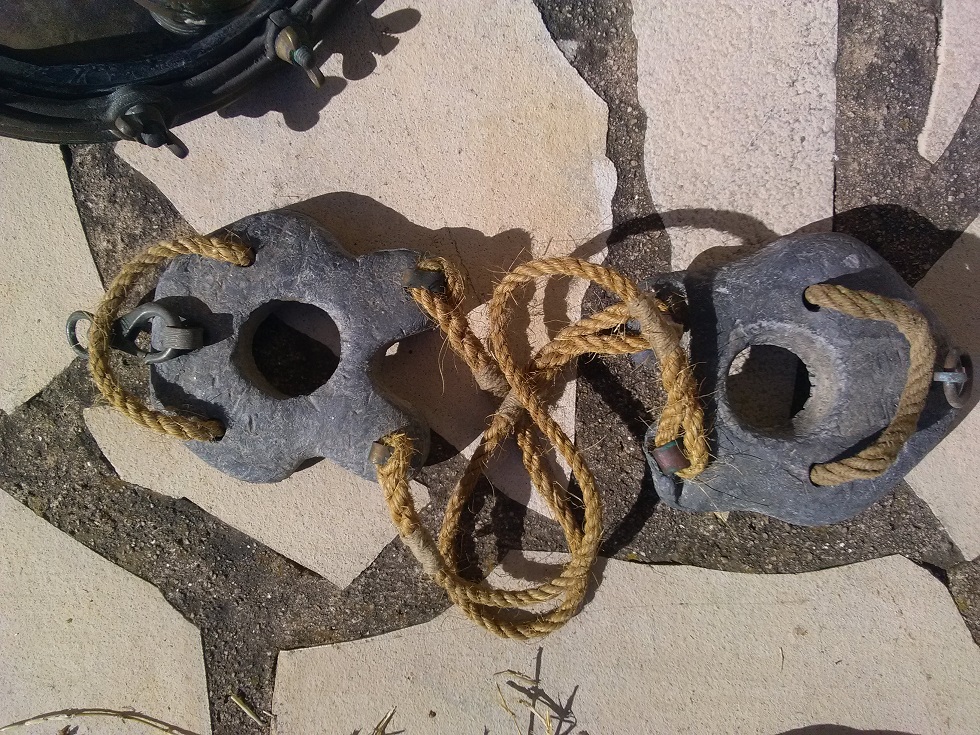 ©copyrights for this object are held by Dominique Breheret