| | | | | | | | | | | | | | | | | | | |
| --- | --- | --- | --- | --- | --- | --- | --- | --- | --- | --- | --- | --- | --- | --- | --- | --- | --- | --- |
| Latest updates | 29 Jun 20 | 29 Jun 20 | 29 Jun 20 | 29 Jun 20 | 27 Feb 20 | 27 Feb 20 | 27 Feb 20 | 27 Feb 20 | 23 Jan 20 | 22 Jan 20 | 20 Jan 20 | 19 Jan 20 | 19 Jan 20 | 19 Jan 20 | 19 Jan 20 | 19 Jan 20 | 15 May 19 | 22 Mar 19 |
| | |
| --- | --- |
| LAMA (France) | |
| | Last logo |
Created in 1976 by the famous Yves Le Masson who has designed and manufactured many rebreathers and the famous LAMA bubble helmet.
LAMA has manufactured three main types of bubble helmet:
type "rebreather" used in very deep diving from a diving bell or a lockout submarine with a recycling system LBS, LBS 2 or LARA or used with NITROX like the SCANUBA rebreather.
type "Demand Regulator" with an integrated demand valve
type "Free Flow" that can only be used in shallow water.
Related Book(s)
| | |
| --- | --- |
| | |
| Book about a BBC TV program where the two divers used a LAMA bublle helmet | Info on the Lama LBS rebreather |
DDP
357/5000
The Dipole Diver Phone is a wireless underwater communication system, which uses the electrical conductivity of water. It is composed :
Of a microphone
A box with a push button for emission (as on a VHF), an electrode and a hook to be fixed to the size of the plunger.
A second electrode fixing to the ankle
---
With its box and charger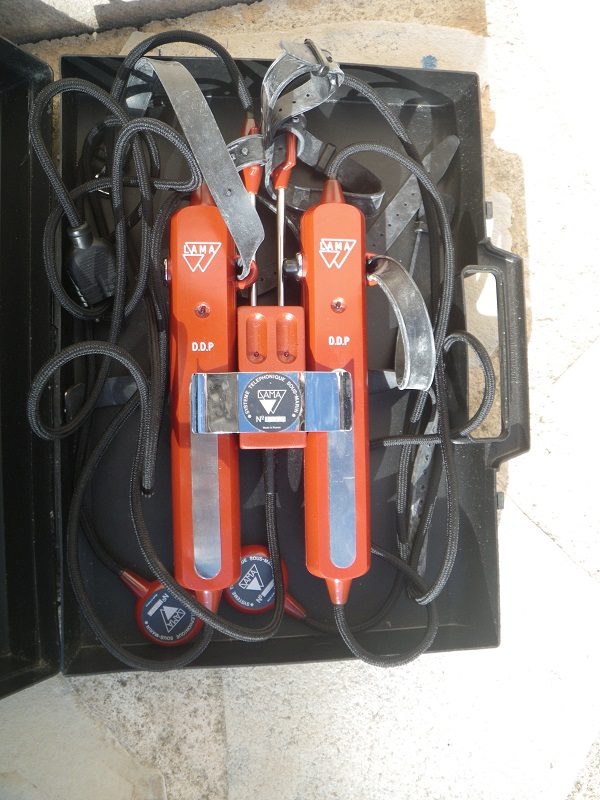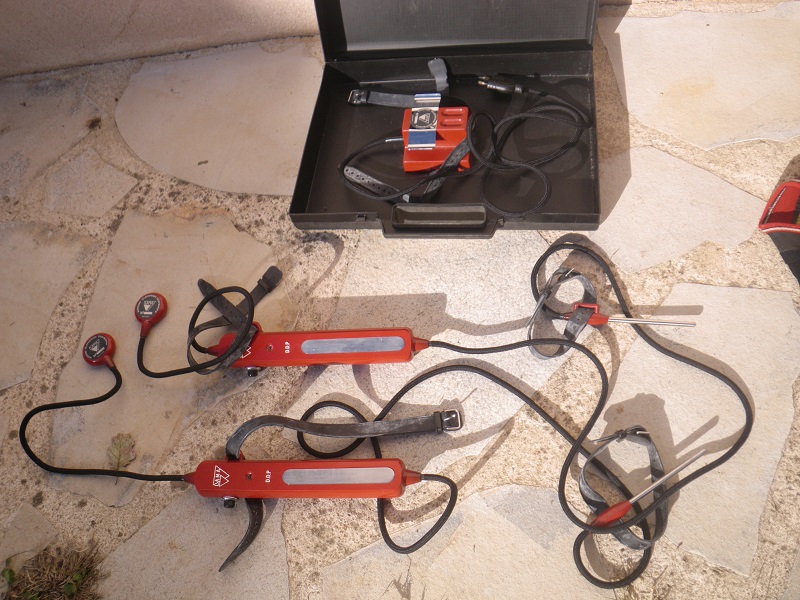 ©copyrights for this object are held by Dominique Breheret