| | |
| --- | --- |
| LAMA (France) | |
| | Last logo |
Created in 1976 by the famous Yves Le Masson who has designed and manufactured many rebreathers and the famous LAMA bubble helmet.
LAMA has manufactured three main types of bubble helmet:
type "rebreather" used in very deep diving from a diving bell or a lockout submarine with a recycling system LBS, LBS 2 or LARA or used with NITROX like the SCANUBA rebreather.
type "Demand Regulator" with an integrated demand valve
type "Free Flow" that can only be used in shallow water.
Related Book(s)
| | |
| --- | --- |
| | |
| Book about a BBC TV program where the two divers used a LAMA bublle helmet | Info on the Lama LBS rebreather |
LBS 1
First version of the Lockout Breathing System rebreather used for very deep diving from eitheir a diving bell or from a lockout submersible.
---
This very rare helmet like many others can be seen at the "Musée du Scaphandre" in l'Espalion in France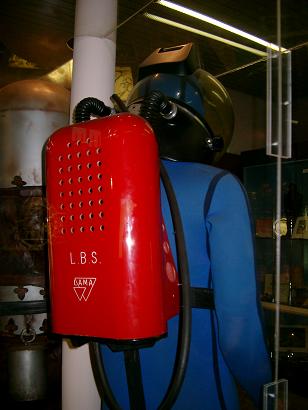 ©copyrights for this object are held by Musée du Scaphandre à l'Espalion http://www.museeduscaphandre.com/
LBS 2
Lockout Breathing System.
Rebreather used for deep diving in the North Sea and to have the diver wears very lightweight backpack containing only a breathing bag, and a CO2 scrubber. It is connected to the bell by an umbilical.
The LBS has the following characteristics:
weighs 6kg in air; neutral in water
operating range to 300 meters
recover up to 92 % of the gas
for a maximum of 4 hours
visual and audible alarm if there is no gas flow, or if the PPO2 is less than 0.2 bar or if the PPO2 is more than 0.7 bar.
emergency free flow gas supply
Info extracted from "Submex : The professional diver's handbook".
---
Used with Helium.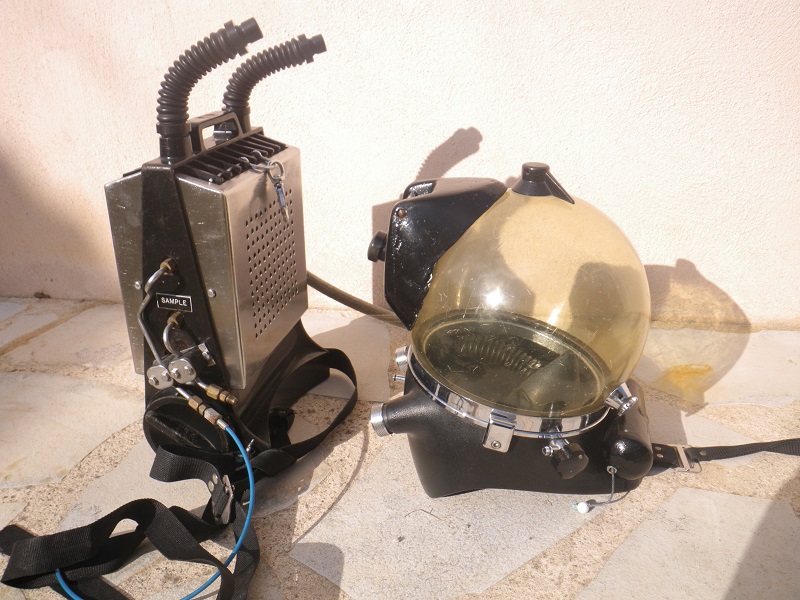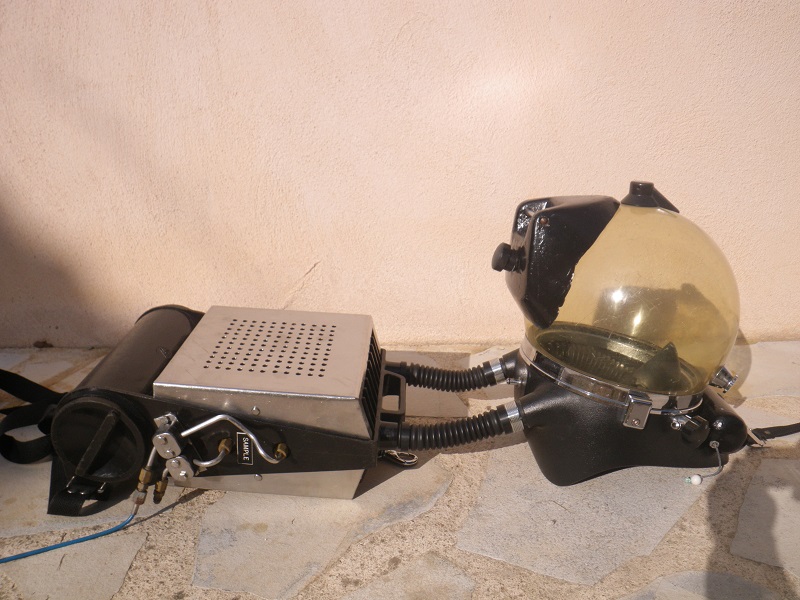 ©copyrights for this object are held by Dominique Breheret
SCANUBA
Semi Closed Automatic Nitrox Underwater Breathing Aparatus aka SCANUBA
---
SCANUBA rebreather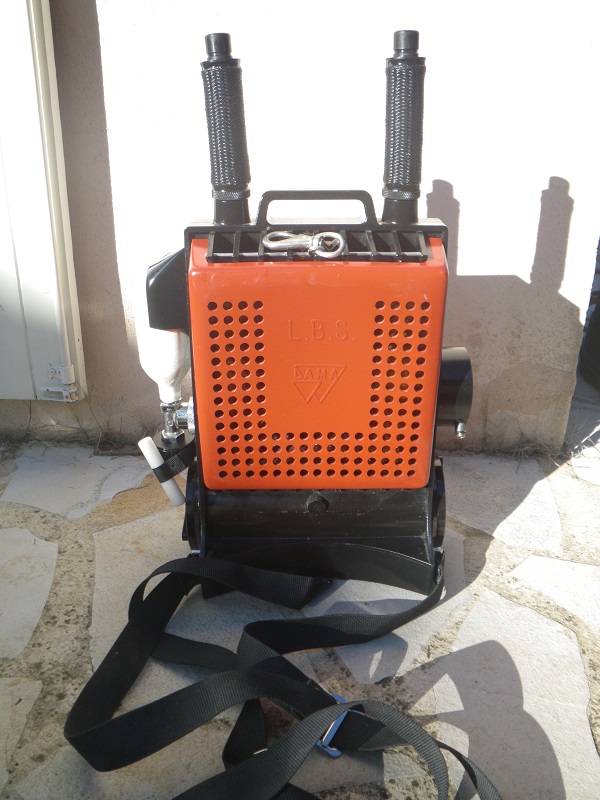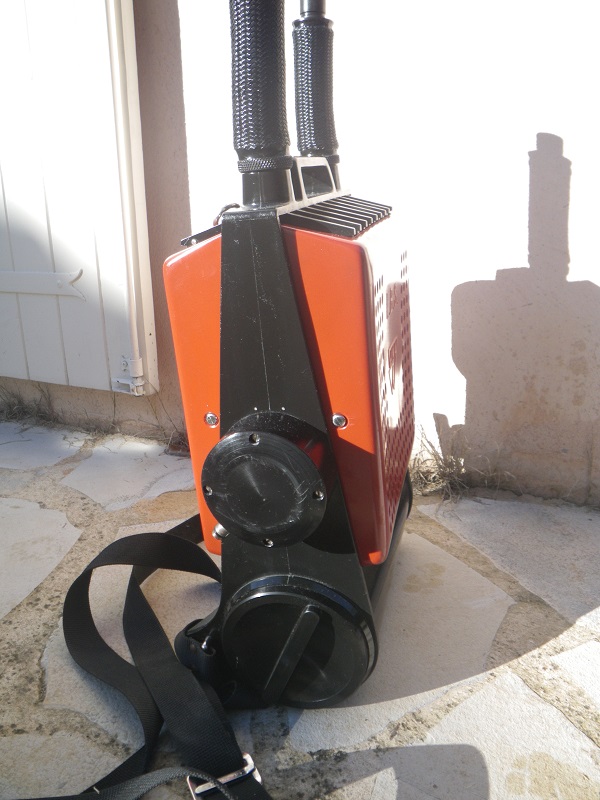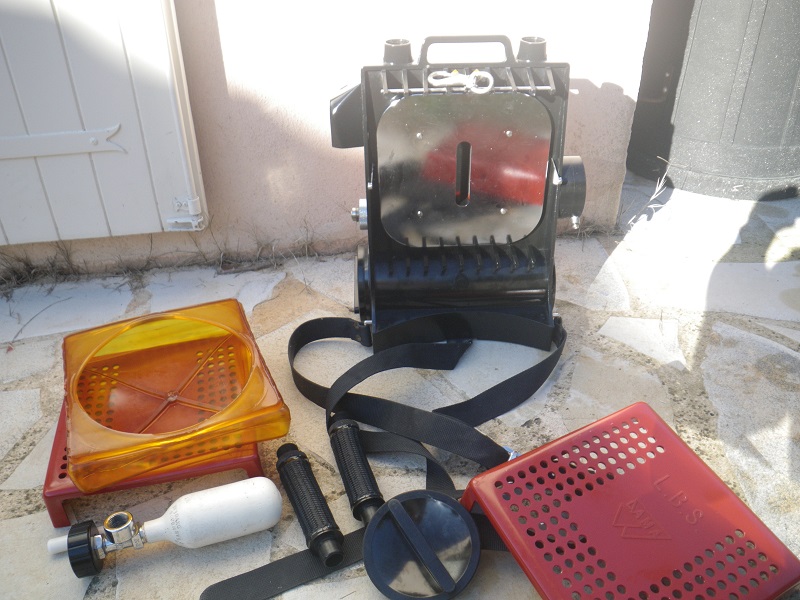 ©copyrights for this object are held by Dominique Breheret