| | | | | | | | | | | | | | | | | | | |
| --- | --- | --- | --- | --- | --- | --- | --- | --- | --- | --- | --- | --- | --- | --- | --- | --- | --- | --- |
| Latest updates | 29 Jun 20 | 29 Jun 20 | 29 Jun 20 | 29 Jun 20 | 27 Feb 20 | 27 Feb 20 | 27 Feb 20 | 27 Feb 20 | 23 Jan 20 | 22 Jan 20 | 20 Jan 20 | 19 Jan 20 | 19 Jan 20 | 19 Jan 20 | 19 Jan 20 | 19 Jan 20 | 15 May 19 | 22 Mar 19 |
| | |
| --- | --- |
| Canon (Japan) | |
| | Current logo |
Canon is a renowned camera maker and is now a global multimedia corporation.
Canon has manufactured some underwater housings for their cameras.
Web site of 'Canon' : http://www.canon.com
Marine Capsule A
The "Canon Marine Capsule" underwater housing was specifically design to hold a Canon AE1 program or A1, the body is made of stainless steel which made it suitable to a depth of 60 meters.
All the camera commands can be accessed easily and several ports are available to assemble various types of lenses (fish-eye 15 mm f2,8, 100 mm f2,8 or lenses with chrome ring to the 200 mm).
---
Thanks to Alain for this very rare underwater housing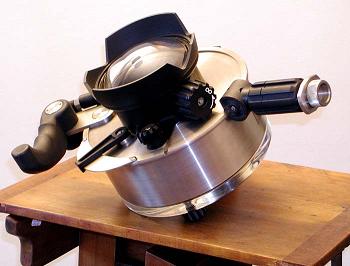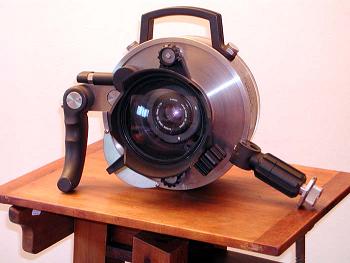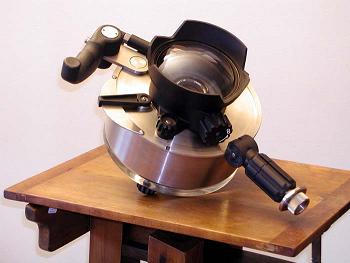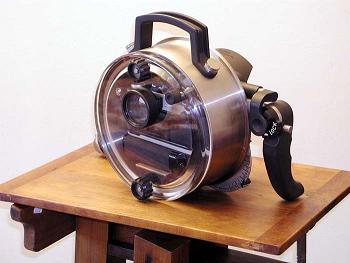 ©copyrights for this object are held by Alain Martinot http://WWW.PHOTOANTICA.COM/