| | | | | | | | | | | | | | | | | | | |
| --- | --- | --- | --- | --- | --- | --- | --- | --- | --- | --- | --- | --- | --- | --- | --- | --- | --- | --- |
| Latest updates | 29 Jun 20 | 29 Jun 20 | 29 Jun 20 | 29 Jun 20 | 27 Feb 20 | 27 Feb 20 | 27 Feb 20 | 27 Feb 20 | 23 Jan 20 | 22 Jan 20 | 20 Jan 20 | 19 Jan 20 | 19 Jan 20 | 19 Jan 20 | 19 Jan 20 | 19 Jan 20 | 15 May 19 | 22 Mar 19 |
Franke and Heidecke (Germany)
German company that built in collaboration with the famous photographer and film maker Hans Hass the Rolleimarin.
Related Book(s)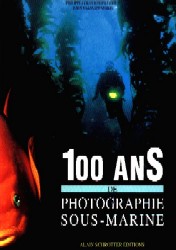 Contains a whole chapter om Hans Hass
Rolleimarin
This underwater housing has been manufactured from 1951 and 1961, and four versions have been made. This cast aluminum housing can be used to a depth of 100 meters and has been the reference for professional photographers (some people still use it because of its efficiency and so+lidity).
---
Number 2408