| | |
| --- | --- |
| Tarzan/Espadon/Beuchat (France) | |
| | Today's logo |
One of the eldest brand in diving. Founded by Georges Beuchat whos has first started to sell free diving gear and underwater housing under the name of Tarzan. After a law suit with MGM for using the name "Tarzan", the manufacturer changed its name to Espadon Tarzan, then Espadon and Beuchat.
Tarzan was known to have the best wet suits and underwater housings, they were the first to manufacture an underwater housing in 1947, the Tarzan housing.
The Tarzan gear were often manucatured and sold by other brands, for instance the underwater housing "Foca-scaph" was sold by La Spirotechnique under the name of "Aquaphot Foca".
Web site of 'Tarzan/Espadon/Beuchat' : http://www.beuchat.fr
Related Book(s)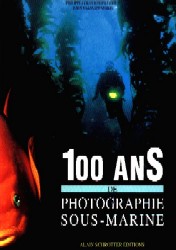 Several pictures of the Tarzan housing
Focascaph
This is an improved version of the famous Tarzan housing also made by Georges Beuchat.
It can be used for a Foca camera or Leica camera and allows easy access to the film advance, the shutter and focus commands.
The camera was also sold by la Spirotechnique under the name of "Aquaphot" Foca or Leica.
---
Foca camera housing with serial numer 52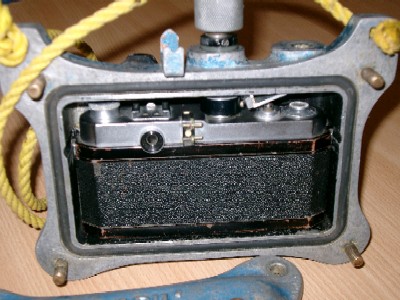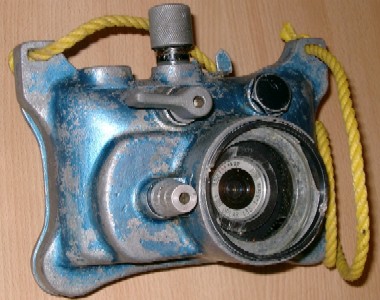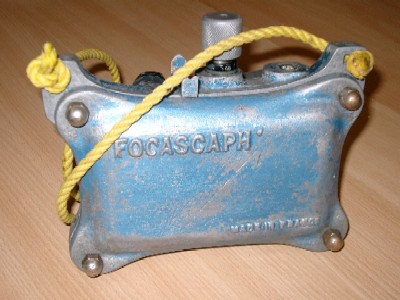 ©copyrights for this object are held by Dominique Breheret
Tarzan
Simply the first ever underwater housing manufactured in small series in 1947.
This type of underwater housing was used by all the big names in underwater photography i.e. Hans Hass, Dimitri Rebikoff, Cousteau etc.
The housing is design for a Foca "standard" camera.
---
There are two types of TARZAN housing, short lens and long lens. They have both their own numbering. This short lens Tarzan housing has number 05.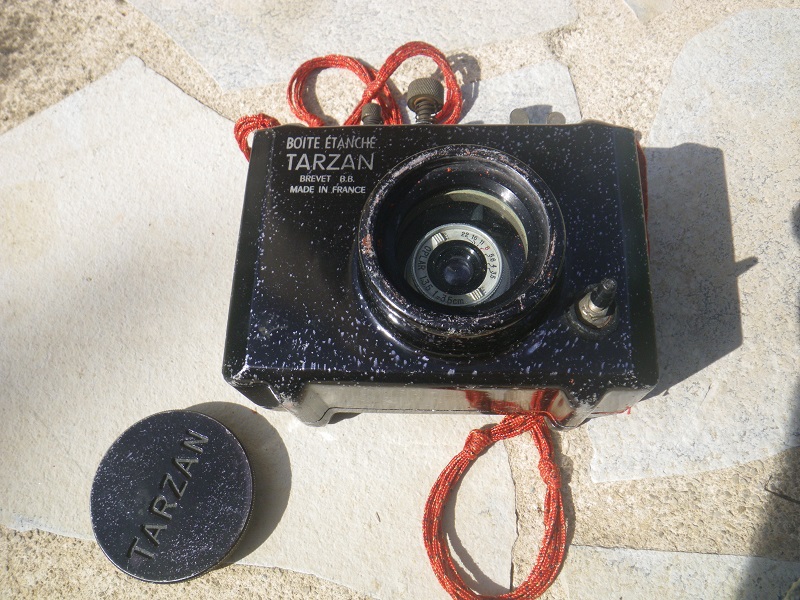 ©copyrights for this object are held by Dominique Breheret
---
On the top of the housing there is valve that can be used to pressurised the housing.
Inside we can see the serial numer 12.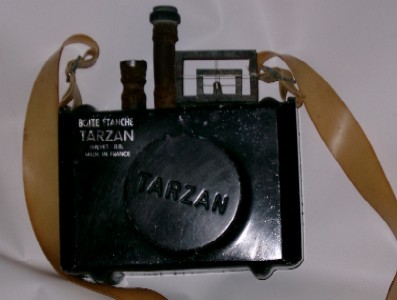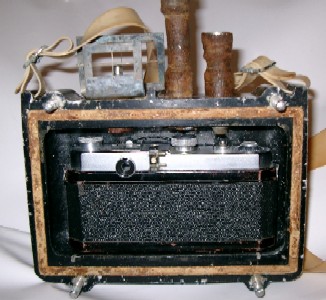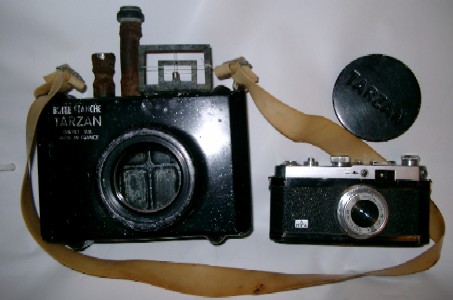 ©copyrights for this object are held by Dominique Breheret