| | | | | | | | | | | | | | | | |
| --- | --- | --- | --- | --- | --- | --- | --- | --- | --- | --- | --- | --- | --- | --- | --- |
| Latest updates | 13 Nov 21 | 13 Nov 21 | 13 Nov 21 | 10 Oct 21 | 10 Oct 21 | 29 Jun 20 | 29 Jun 20 | 29 Jun 20 | 29 Jun 20 | 27 Feb 20 | 27 Feb 20 | 27 Feb 20 | 27 Feb 20 | 23 Jan 20 | 22 Jan 20 |
Rouquayrol Denayrouze (France)
Two inventors from l'Espalion in France were the first one to develop and commercialise an underwater regulator in 1864.
The regulator was originally developed for rescuing people in the mine by Benoît Rouquayrol and latter on modified by Auguste Denayrouze to be suitable for underwater.
Related Book(s)
| | |
| --- | --- |
| | |
| Book about Rouquayrol and Denayrouse | Booka bout the Espalion Museum in France |
Régulateur Rouquayrol-Denayrouze 1864
The first ever aqualung in History with a small tank of compressed air, and a demand valve regulator.
---
Picture taken at the museum of l'Espalion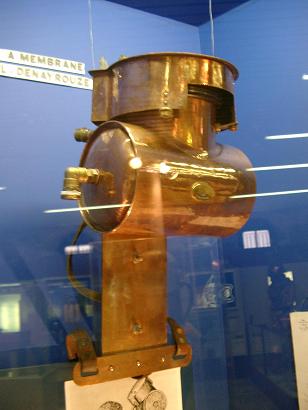 ©copyrights for this object are held by Musée du Scaphandre à l'Espalion http://www.museeduscaphandre.com/
---
Excellent pictures of David Dekker diving with its replica of the Rouquayrol-Denayrouze regulator. For those interested he has one or two replicas of the regulator to trade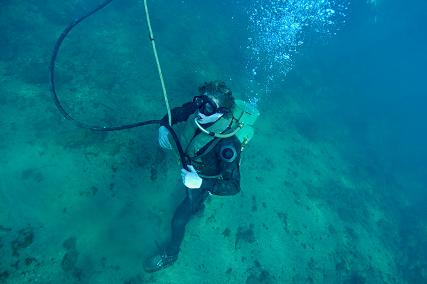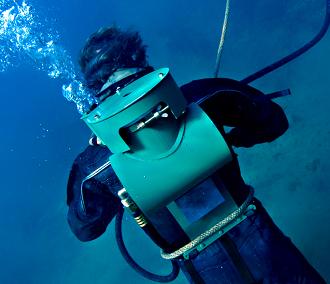 ©copyrights for this object are held by David Dekker http://www.divinghelmet.nl
---
More pictures of the regulator with other Rouquayrol-Denayrouze gear.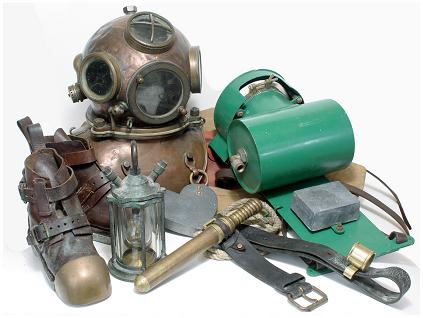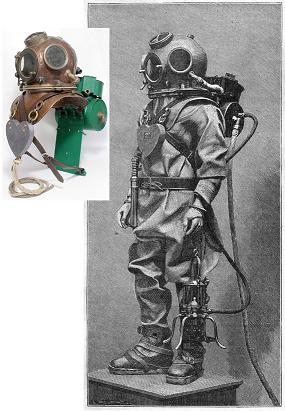 ©copyrights for this object are held by David Dekker http://www.divinghelmet.nl