| | | | | | | | | | | | | | | | | | | |
| --- | --- | --- | --- | --- | --- | --- | --- | --- | --- | --- | --- | --- | --- | --- | --- | --- | --- | --- |
| Latest updates | 29 Jun 20 | 29 Jun 20 | 29 Jun 20 | 29 Jun 20 | 27 Feb 20 | 27 Feb 20 | 27 Feb 20 | 27 Feb 20 | 23 Jan 20 | 22 Jan 20 | 20 Jan 20 | 19 Jan 20 | 19 Jan 20 | 19 Jan 20 | 19 Jan 20 | 19 Jan 20 | 15 May 19 | 22 Mar 19 |
| | |
| --- | --- |
| Tarzan/Espadon/Beuchat (France) | |
| | Today's logo |
One of the eldest brand in diving. Founded by Georges Beuchat whos has first started to sell free diving gear and underwater housing under the name of Tarzan. After a law suit with MGM for using the name "Tarzan", the manufacturer changed its name to Espadon Tarzan, then Espadon and Beuchat.
Tarzan was known to have the best wet suits and underwater housings, they were the first to manufacture an underwater housing in 1947, the Tarzan housing.
The Tarzan gear were often manucatured and sold by other brands, for instance the underwater housing "Foca-scaph" was sold by La Spirotechnique under the name of "Aquaphot Foca".
Web site of 'Tarzan/Espadon/Beuchat' : http://www.beuchat.fr
Related Book(s)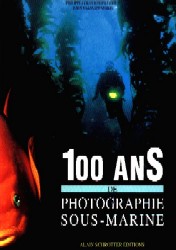 Several pictures of the Tarzan housing
Atmos
ATMOS regulator
---
ATMOS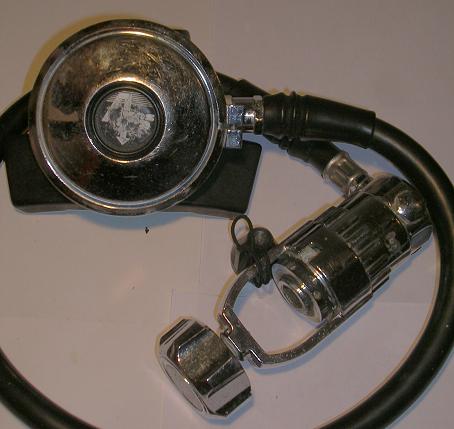 ©copyrights for this object are held by Collection Patrick G. & Franck G
Souplair
Twin hose regulator Souplair made by Beuchat
---
The second pictures shows the Souplair in two versions : single and twin hose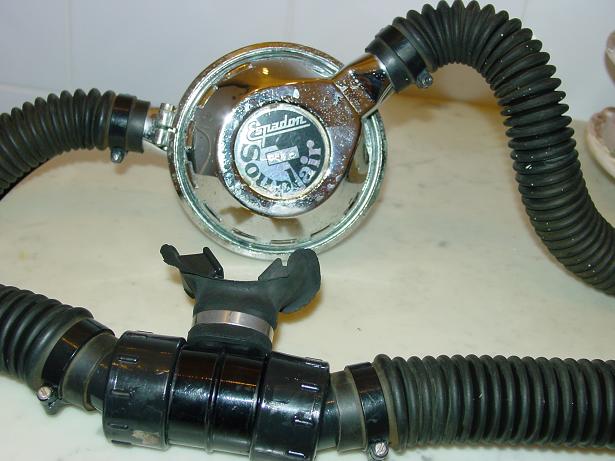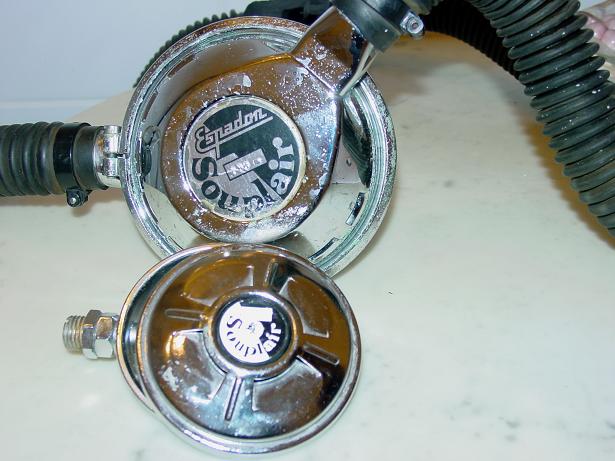 ©copyrights for this object are held by Christian Gastaldi