| | |
| --- | --- |
| Divex (UK) | |
| | Current logo |
Divers Exchange is world leaders in the supply and manufacture of diving and subsea equipment for commercial, professional, and military divers.
Divex has made several mergures and aquisitions such as :
Seaforth Kinergetics
Sub Sea Services
OME (Offshore Marine Engineering)
Aqualogistics
Foundrometers
Submarine Products
Clearbrook Engineering
Magpie
Mara Engineering
General Diving Systems
Spiro Diving Services
Web site of 'Divex' : http://www.divex.co.uk
AH3
Divex has bought the patents for building the AH2 Genaral Aquadyne. The AH3 is an improved version of the AH2.
---
AH3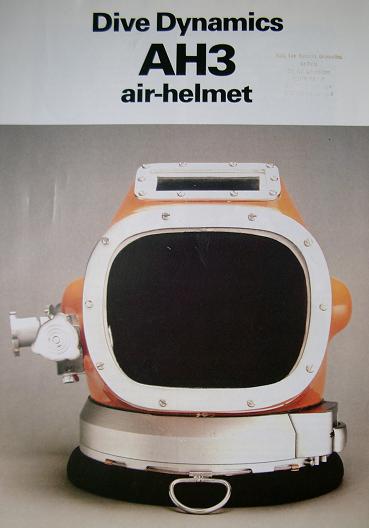 ©copyrights for this object are held by Dominique Breheret
Arawak V
Very rare helmet only 6 were produced by Divex.
The push pull helmet was used for deep diving and was alimented from the lockout bell or submersible.
---
About 6 helmets were produced by Divers Exchange in the 1970's.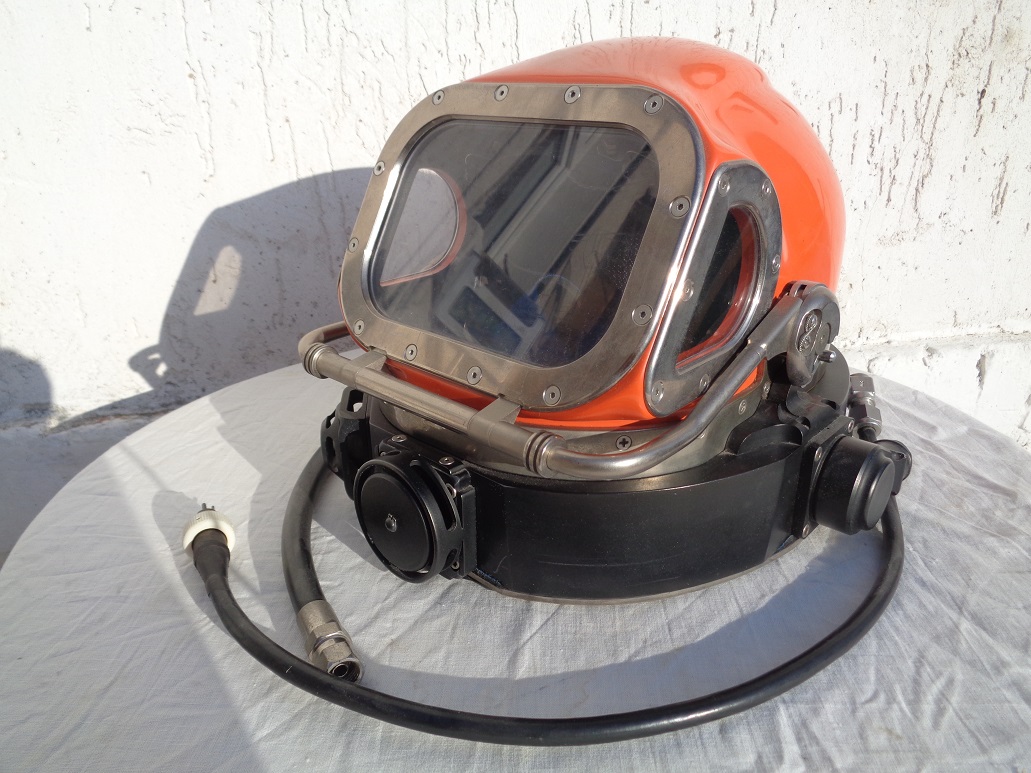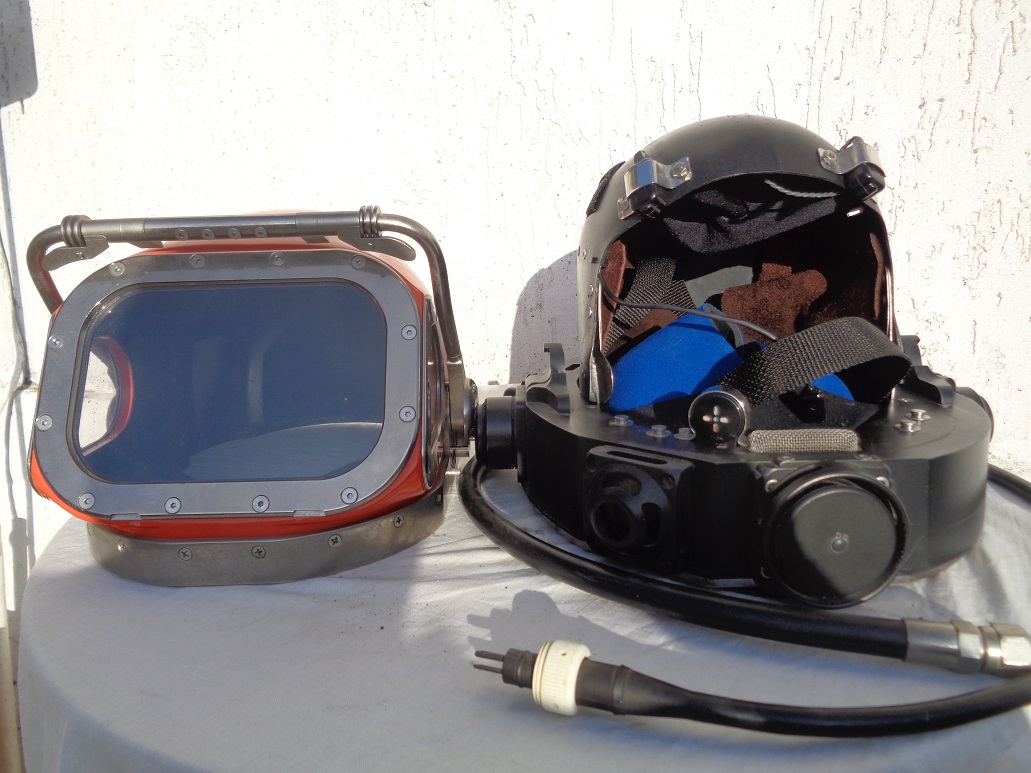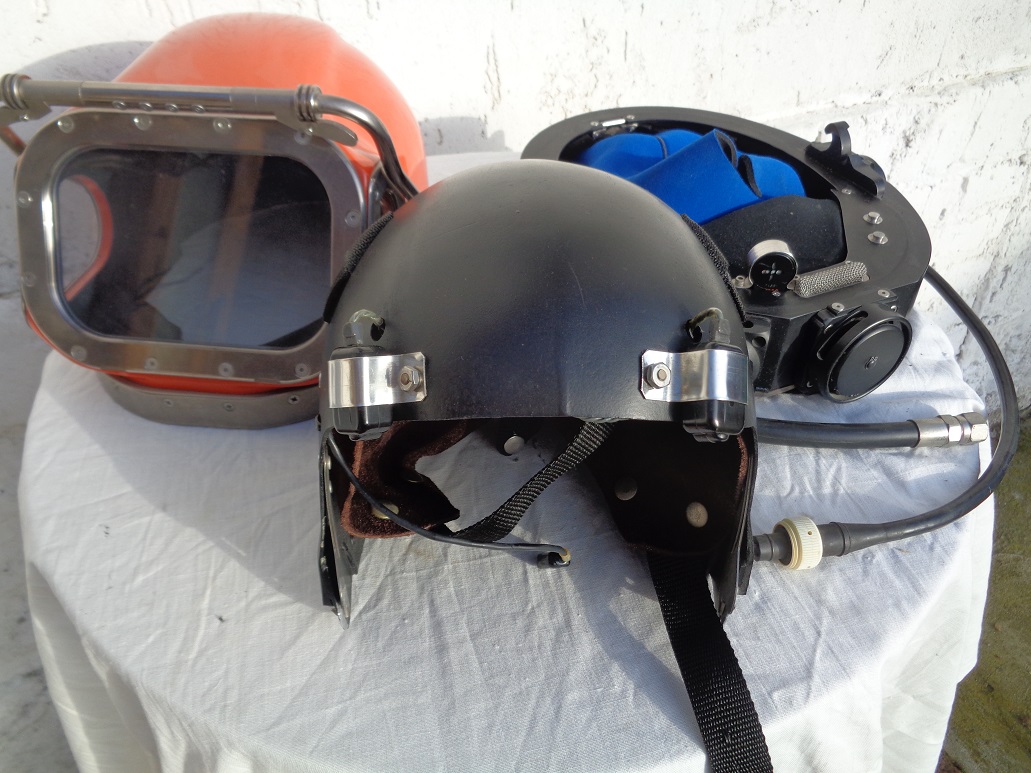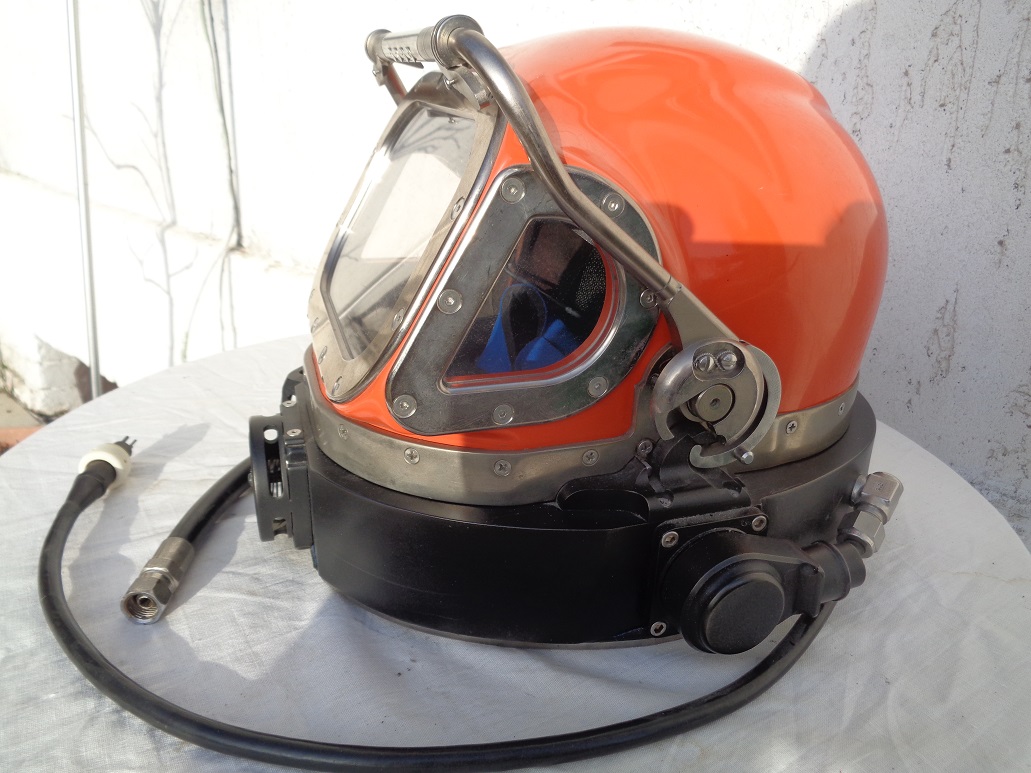 ©copyrights for this object are held by Frogman Martin
---
Thanks to Bob Johnson for this very rare document.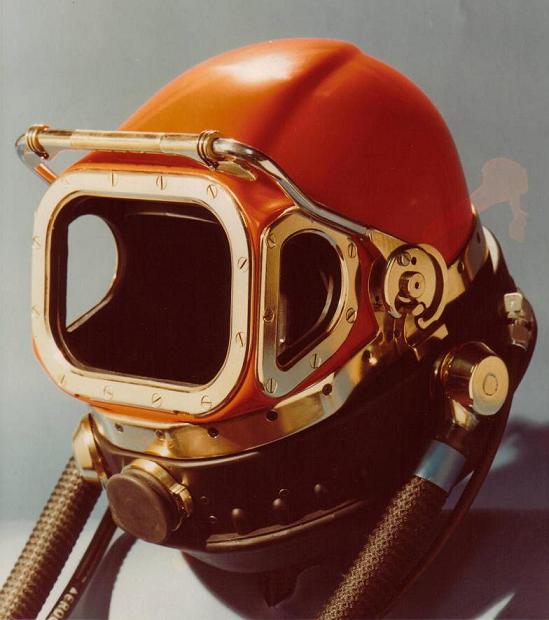 ©copyrights for this object are held by Bob Johnson http://www.egyptian.net/~ablemarine/
Swindell Advanced
Designed by George Swindell, and previously manufactured by Advanced Diving Equipment & Manufacturing, this helmet was latter produced by Divex.
Two versions were made a free flow version and a rebreather version, an optional corselet was
This helmet is still currently manufactured, and parts are widely available at ABLE MARINE just contact Bob Johnson
---
Thanks to Bob Johnson, we have two pictues of the free flow version of the Swindell Advanced Helmet, as it is still manufactued by himself.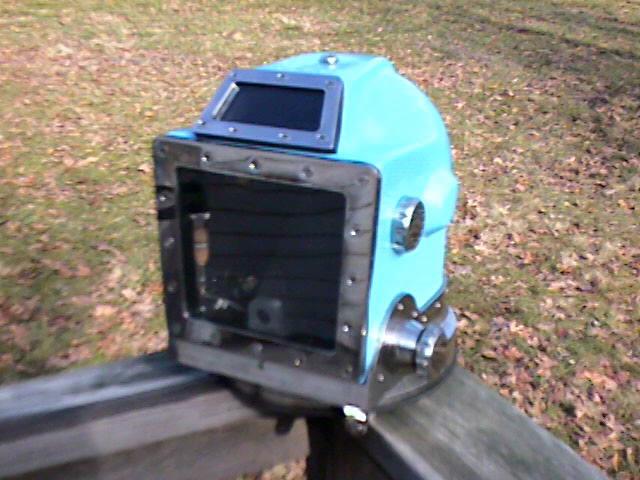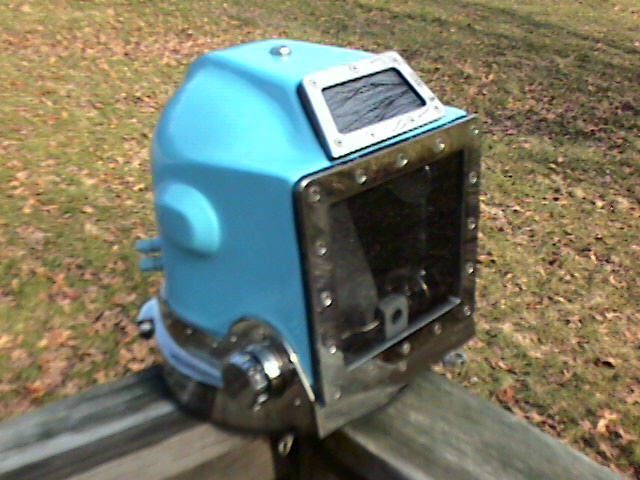 ©copyrights for this object are held by Bob Johnson http://www.egyptian.net/~ablemarine/