Triple "X" Entreprises is an English company, which manufactured commercial diving gear in the 70's.
I don't know much about this manufacturer and I am currently looking for info, don't hesitate to contact me.
Petroleum Diver Mask (PDM) Mk IV
Earlier version of the PDM band mask.
---
PDM version MK IV with a "Shell" marking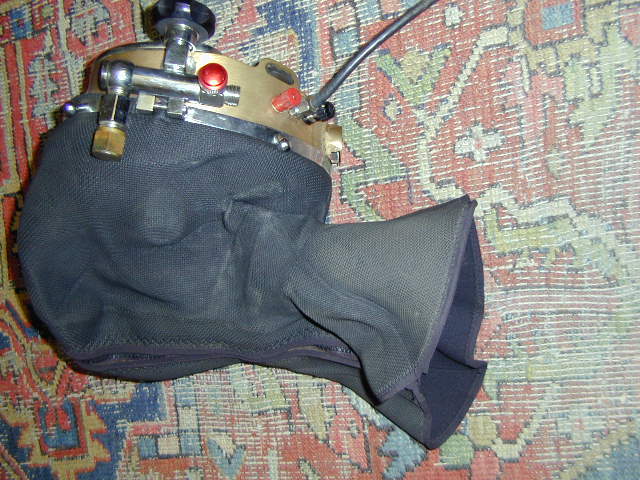 ©copyrights for this object are held by Didier Hannaert
Petroleum Diver Mask (PDM) Mk V
The PDM MK V bandmask has a unique second stage regulator design; the second stage being mounted inside the frame, and a unique 180° swivel non-return valve on the manifold.
Apart from that the PDM is composed of the features common to all the modern bandmasks:
Optical face-port
Manifold block with free flow mode and secondary supply.
Spider
Oral-nasal mask
Non-return valves
etc
---
Looking for info about this mask and spare parts for the mask.
Do you know if they have made other masks or helmets?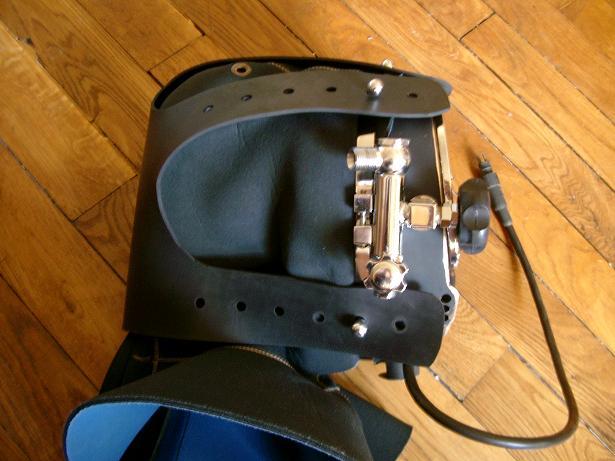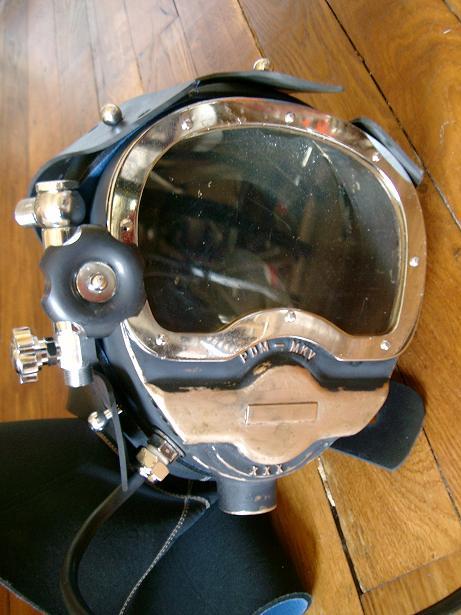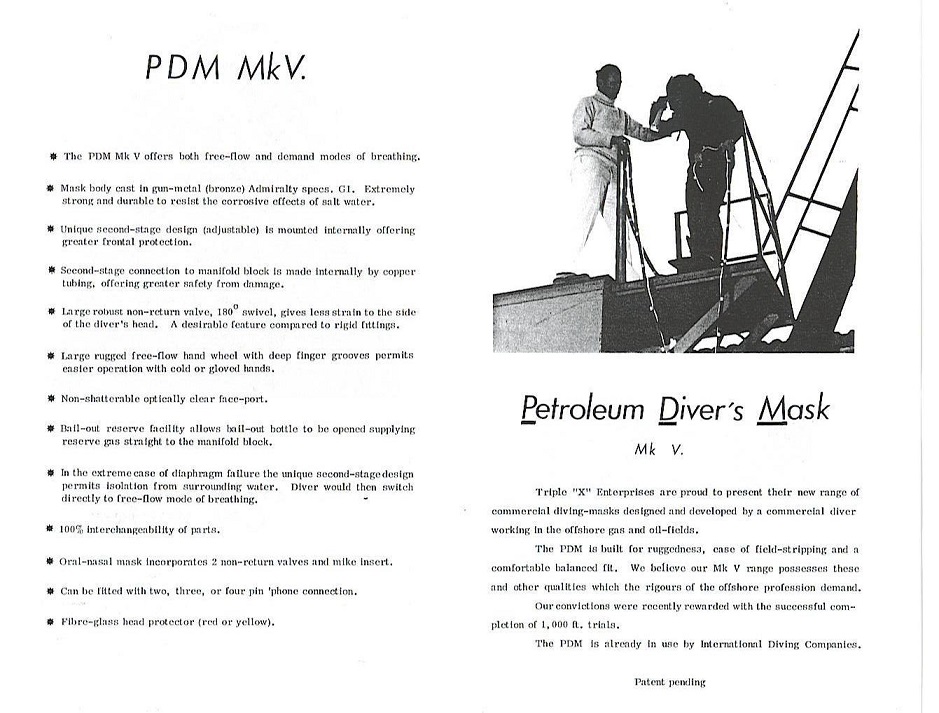 ©copyrights for this object are held by Dominique Breheret