| | |
| --- | --- |
| Draeger (Germany) | |
| | Current Logo |
Very old diving manufacturer from Germany that made heavy copper diving helmets and rebreathers.
Web site of 'Draeger' : http://www.aqualung.com/drager.html
CCBS
In the 1980's Dragerwerk in Germany developed the Closed Circuit Breathing System (CCBS) for diving down to a claimed maximum depth of 600m. Two models were marketed, one with a port for an optional rebreather bailout backpack and one without.
Drager used a push-pull gas reclaim based on their Drager Pullmotor system and built it onto a modified Kirby Morgan 17 shell.
---
With its original box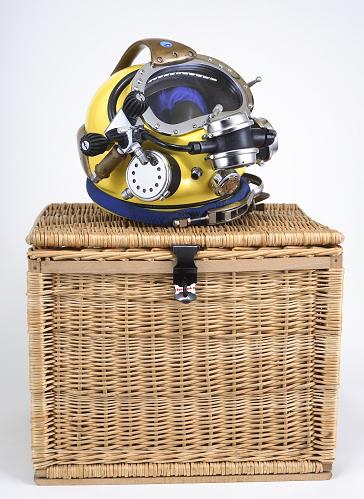 ©copyrights for this object are held by Dominique Breheret
---
This helmet is a Drager CCBS 450, serial number 65 17790. It is in extremely good condition and comes from a display collection. It still has an original Drager Technik sticker on the front of the handle. This helmet also has the optional Drager heat exchanger on the gas supply (just after the manifold).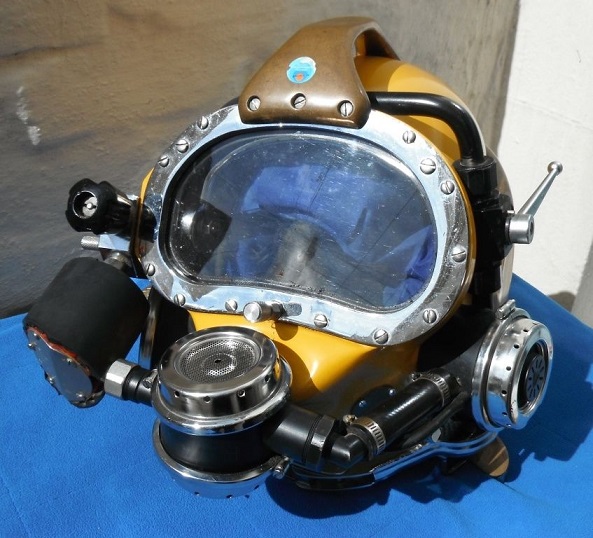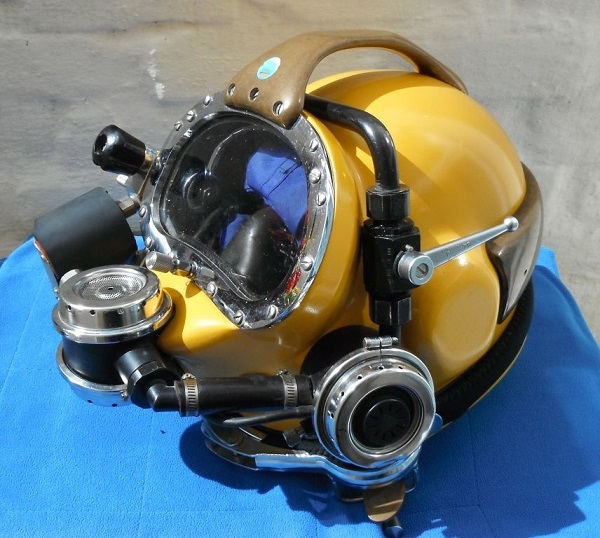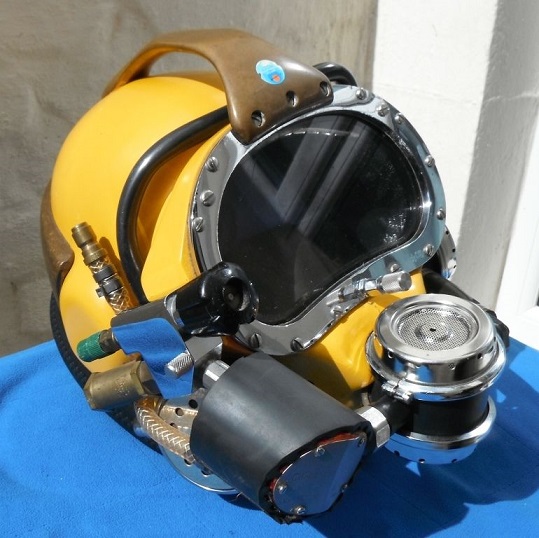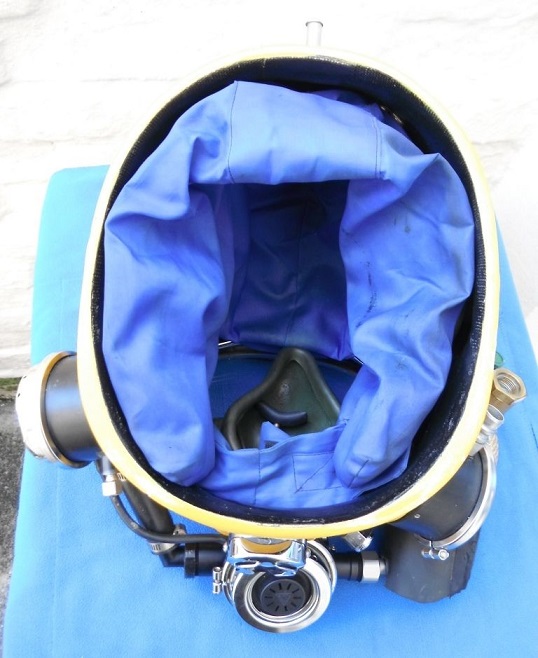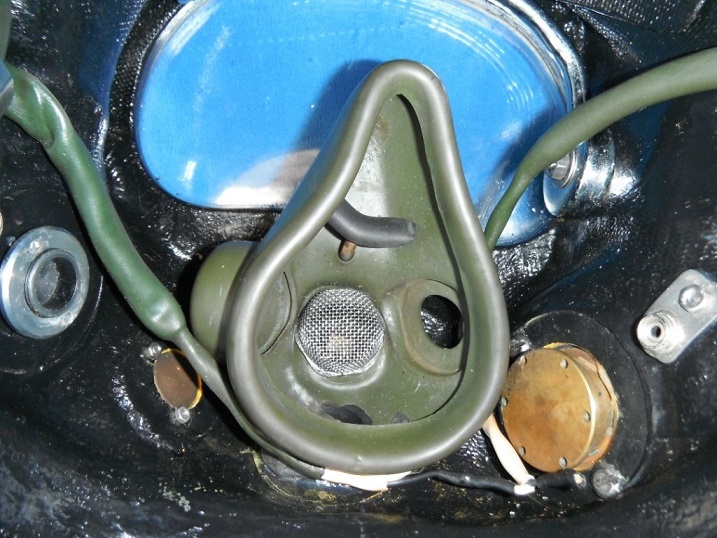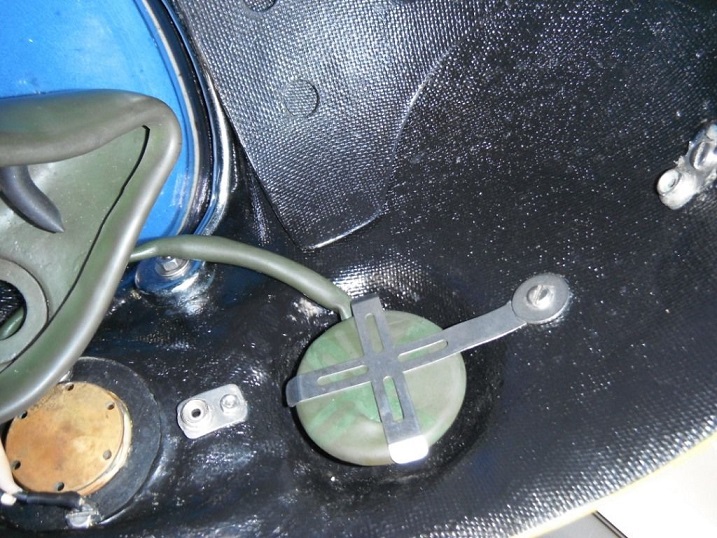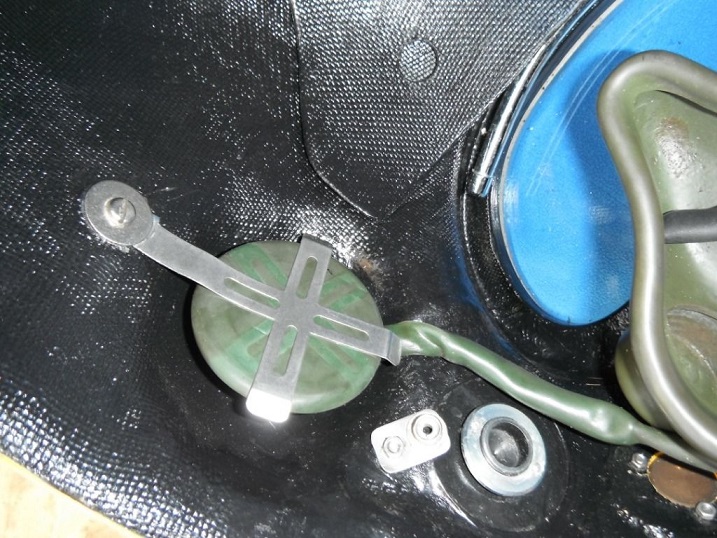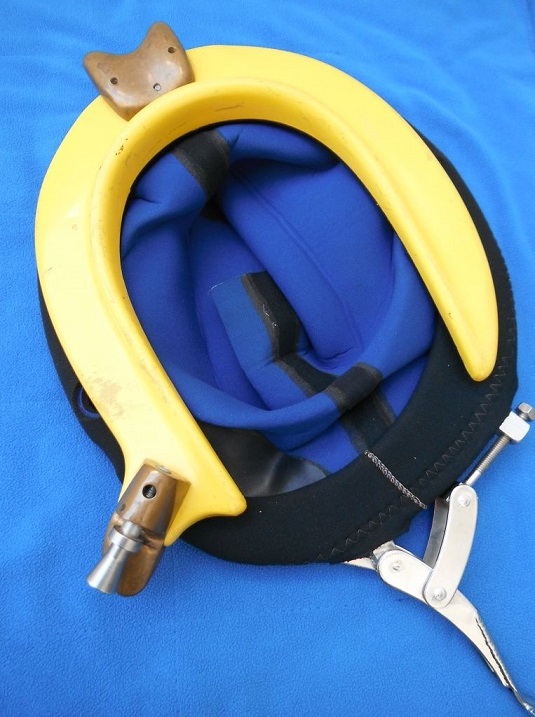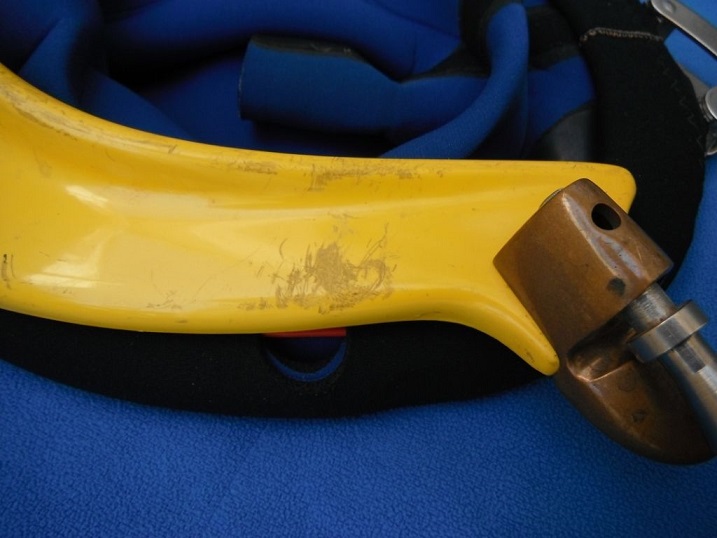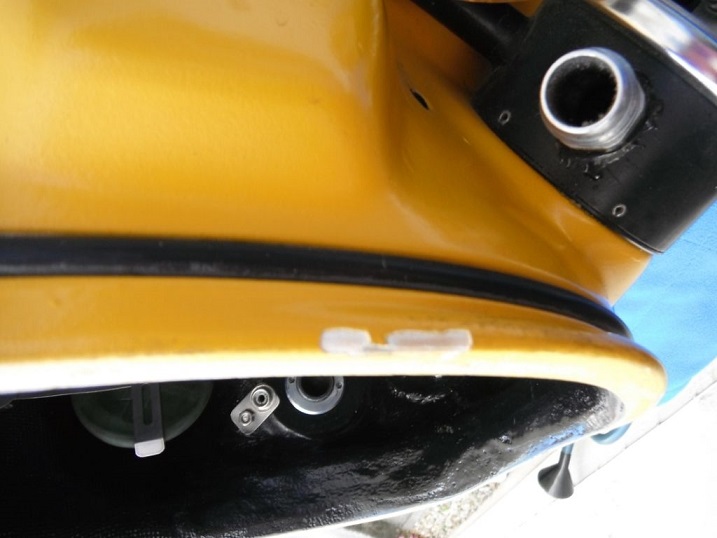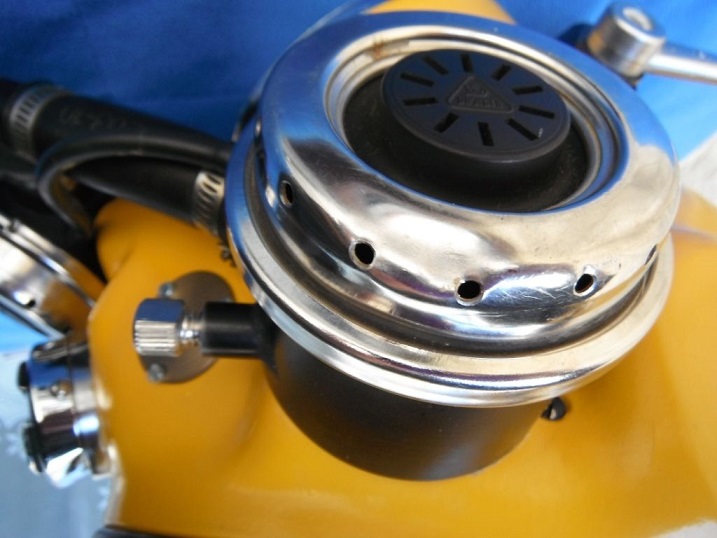 ©copyrights for this object are held by Tim Partridge
DM 200
This helmet has a very similar as a heavy copper diving helmet but it is made with more modern material.
The DM200 had a SMALL default which was to have the exhaust control knob too close to the knob of the face plate, which had caused a few accidents.
This was fixed on the latter version named DM220.
---
DM 200
©copyrights for this object are held by Dominique Breheret
DM 220
Improved version of the DM200 with the exhaust control knob moved a bit behind.
---
This version has not got the handle on the top.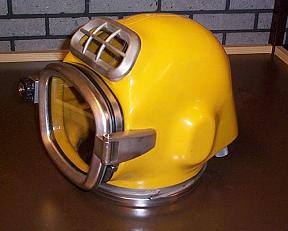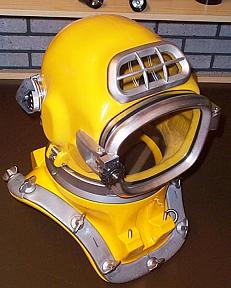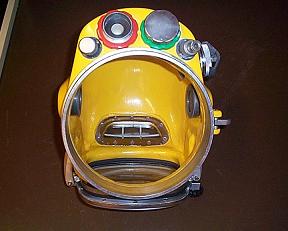 ©copyrights for this object are held by Erik Aarts
---
Version with the handle on the top like on the hard hats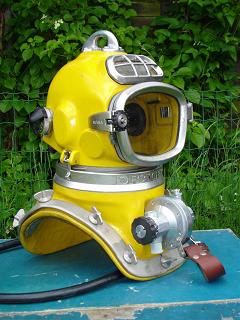 ©copyrights for this object are held by David Dekker
Krasberg Type Helmet
Rare helium helmet from Draeger
---
Krasberg helium gaz recovering system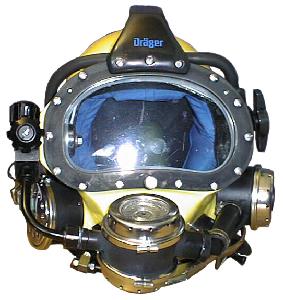 ©copyrights for this object are held by Didier Hannaert