In 1837 August Siebe designed and manufactured the first hard hat helmets base on John Deane's idea.
3 bolt
Rare 3 bolt made by Siebe Gorman, similar to Rouquarol and Denayrouze design.
---
Also known as Continental Pattern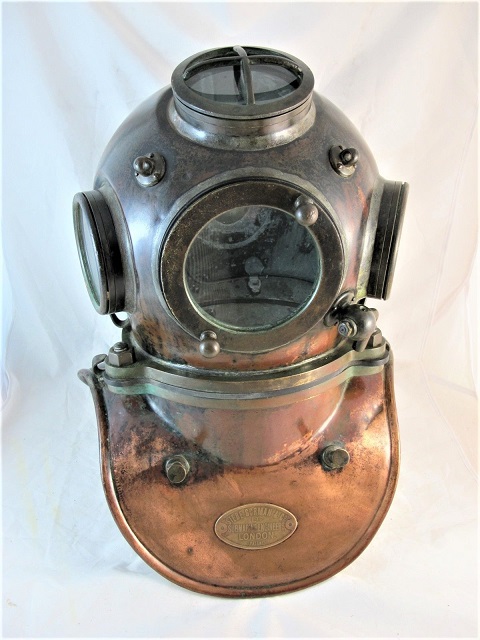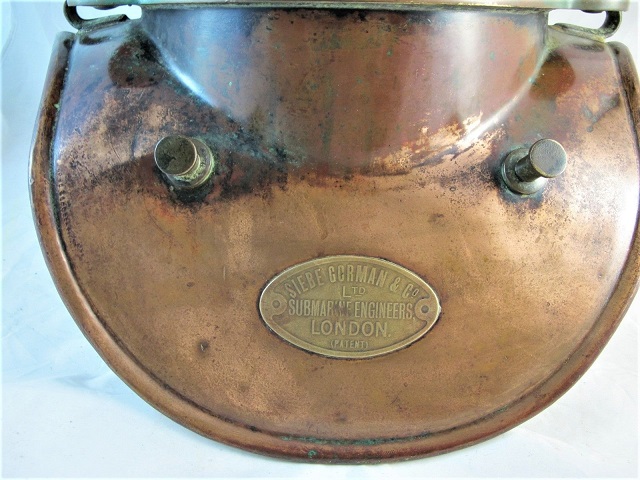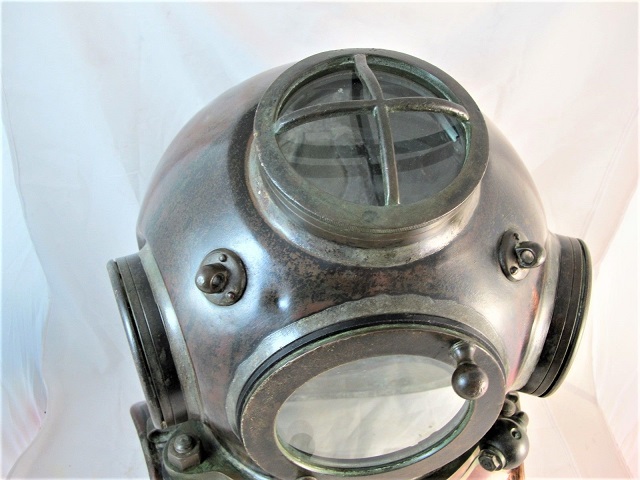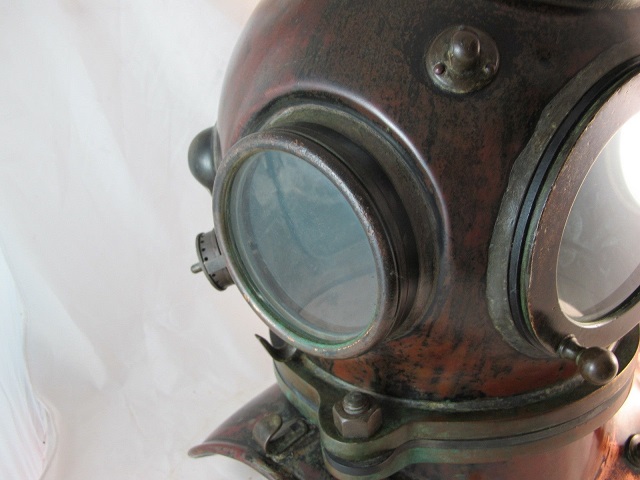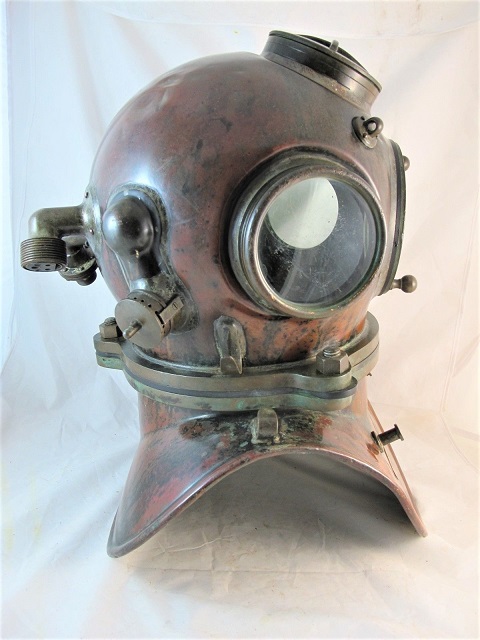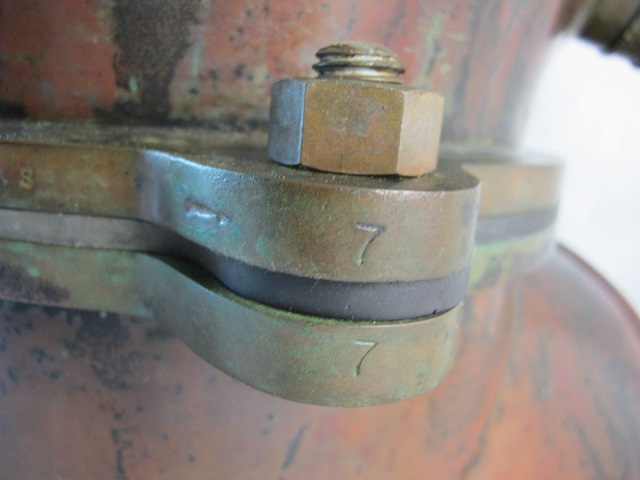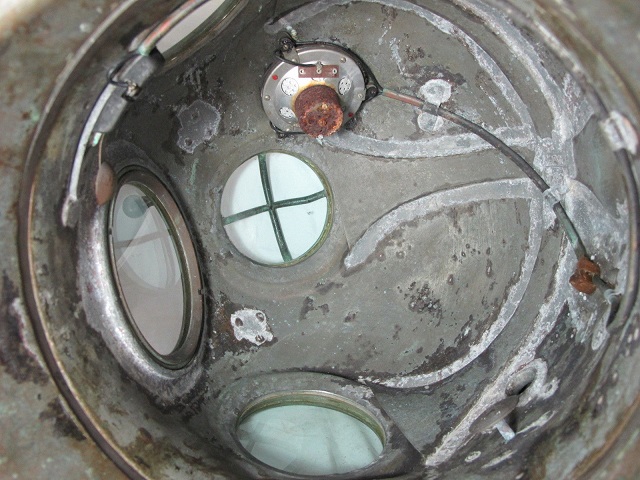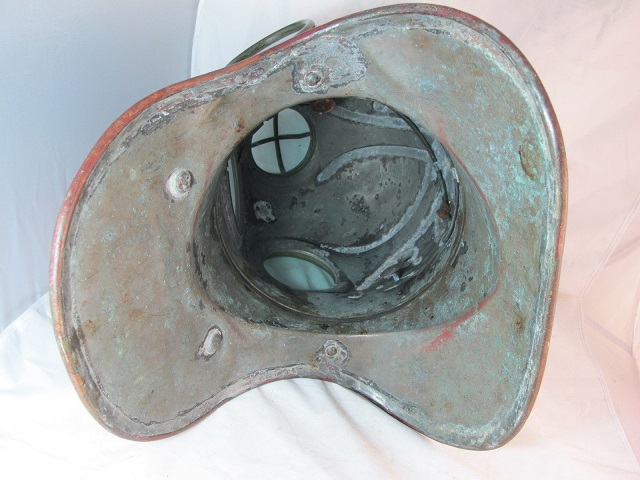 ©copyrights for this object are held by Hunters & Collectors Antiques Antiques http://www.huntersandcollectorsantiques.com
Admiralty Pattern 6 Bolt
This is the iconic British Navy diving helmet by Siebe Gorman.
---
In perfect condition.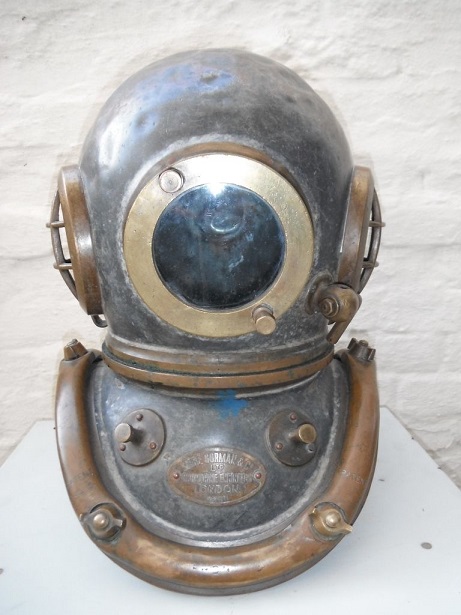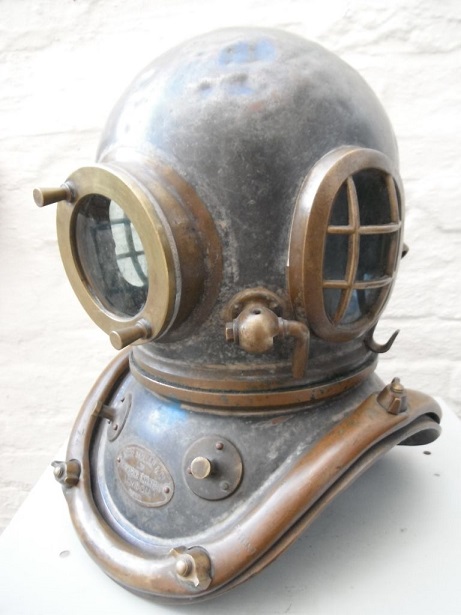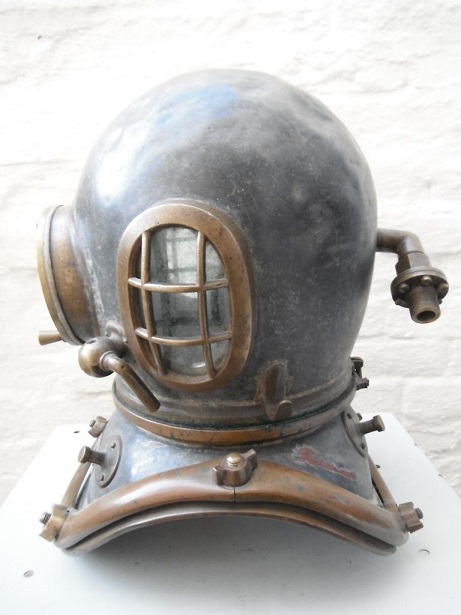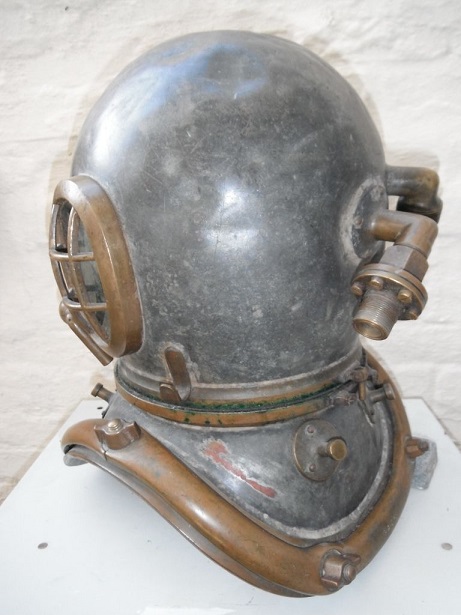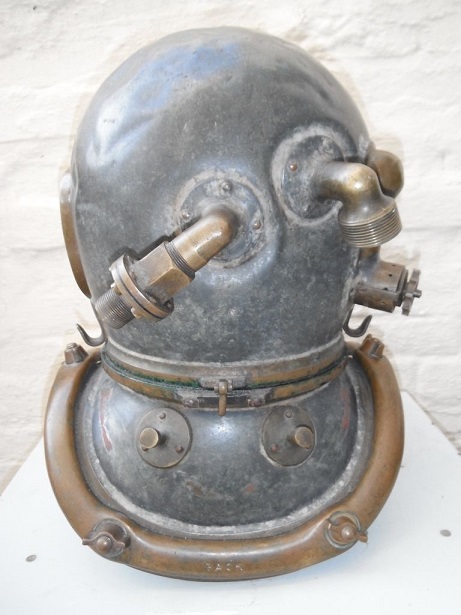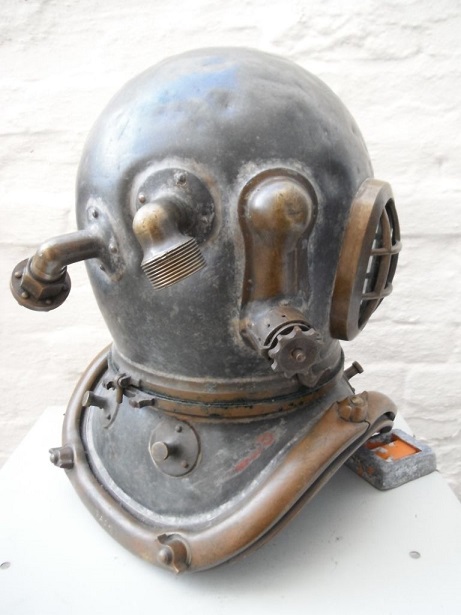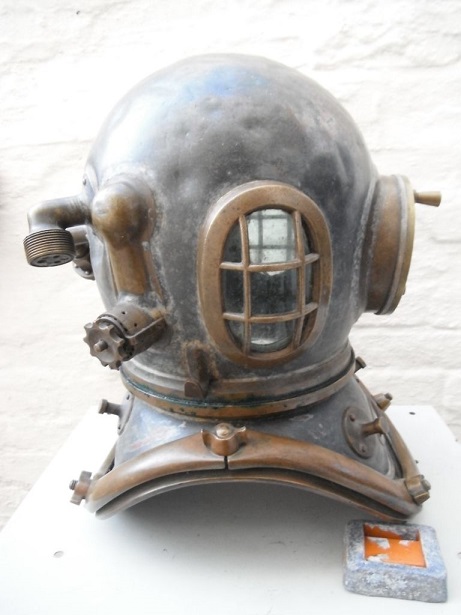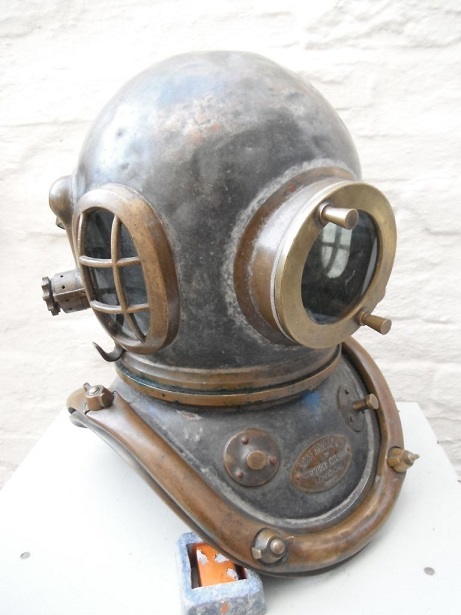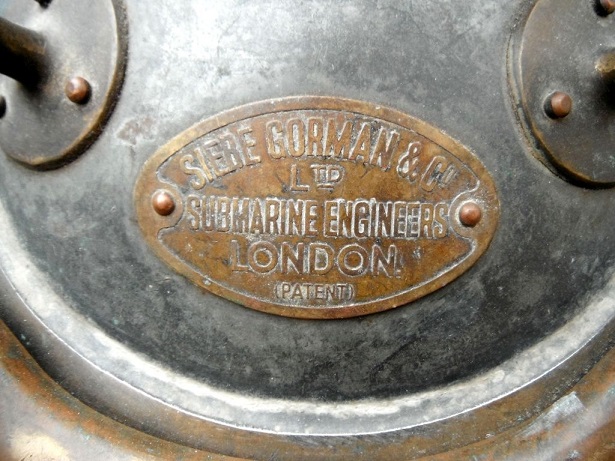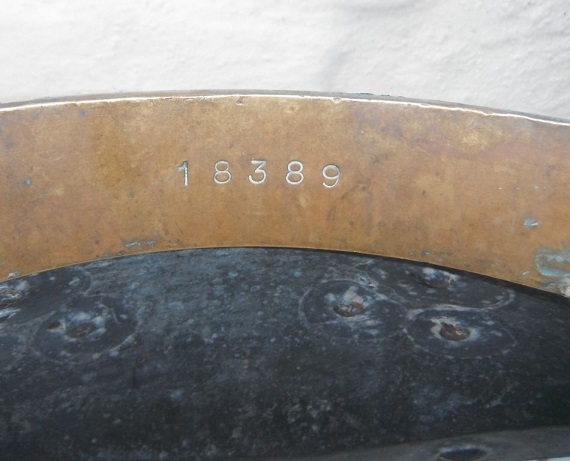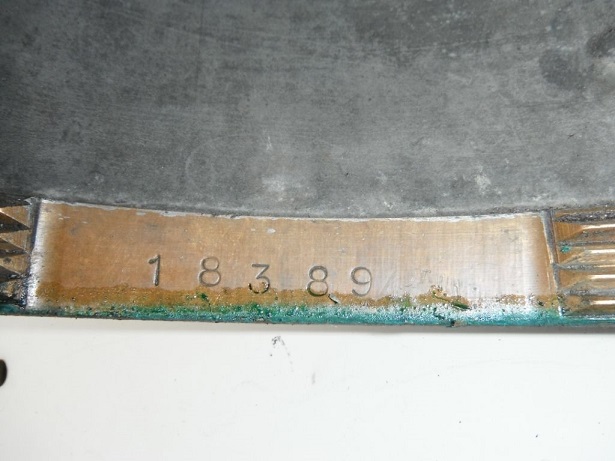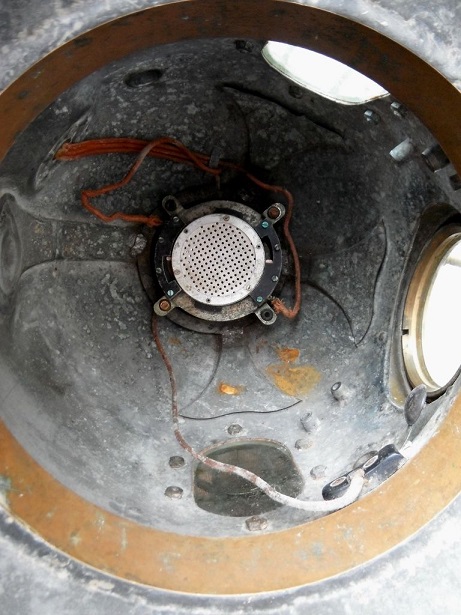 ©copyrights for this object are held by Tim Partridge
Sea Crown
Only seen in a Siebe Gorman catalog where they write the following: " Dry frogman's suit with integral helmet of glass fiber with visor; incorporating breathing connections for use with any type of breathing circuit and suit inflation cylinder".
If you have more info about this interesting helmet, don't hesitate to contact us.
---
The helmet was only a prototype and was built to work with a rebreather. The helmet did not use a neck dam, but rather was attached to a dry suit neck yoke. It had an oral-nasal mask and a wrap-around polycarbonate face visor. The visor was hinged and could be opened sideways. The white shell was fiberglass.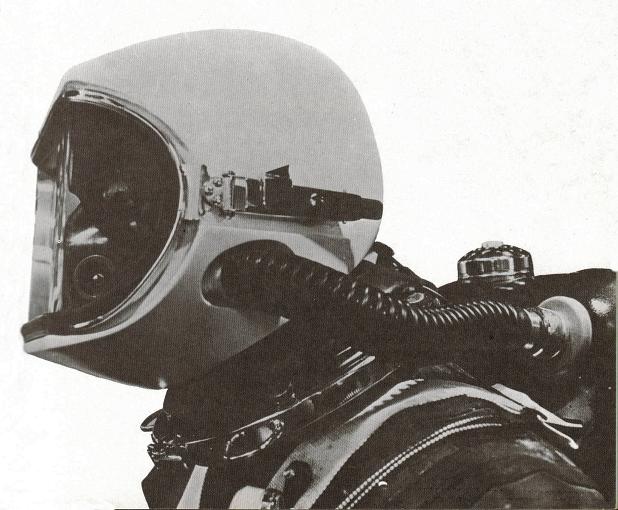 ©copyrights for this object are held by Gary Harris
---
Scanned from a catalog